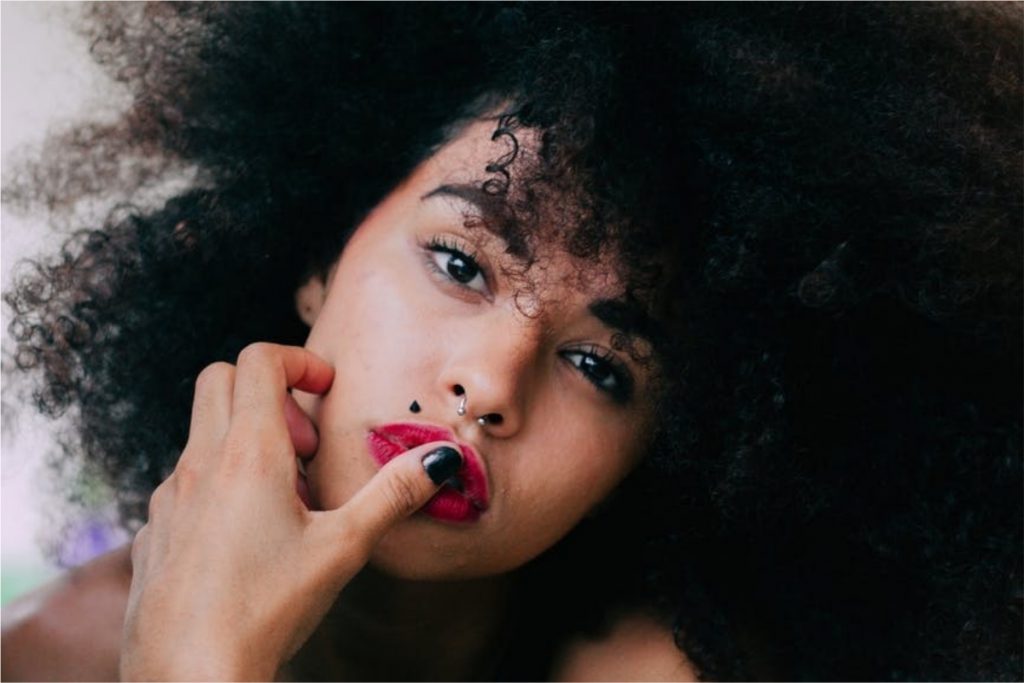 Dacă s-ar face un clasament al părului cu personalitate, aproape sigur părul cârlionțat ar fi pe primul loc.
Invidiate de oricare femeie privată de această podoabă, buclele naturale nu sunt atât de ușor de aranjat cum pare din exterior. Iar dacă întrebi o prietenă cum e să crești cu un păr creț, bogat în volum, fii sigură că îți va spune câteva povești de groază, plus câteva porecle la care nici nu te-ai fi gândit.
Îți sună familiar? Atunci știi că aceste episoade sunt de domeniul trecutului și că, în timp, caracterul unic al părului cârlionțat te-a făcut să îți dai seama că ești departe de a fi banală, pierdută în mulțime.
The easy way
După luptele necâștigate cu rebelul păr, cele mai multe femei care au părul cârlionțat aleg varianta comodă a părului mediu și lung. În felul acesta, în diminețile prea matinale sau în acele realy bad hair days, elasticul devine cel mai bun prieten.
Problema cu părul lung este că atunci când este foarte lung, greutatea lui întinde firele spre rădăcini, iar spre vârfuri acesta capătă volum. Părul ia forma literei A, o formă ce nu flatează nici pe cele mai extravagante persoane și care, în mod sigur, nu avantajează fața rotundă sau în formă de inimă. Chiar și atunci când lungimile sunt filate, volumul din creștetul capului are de suferit
The bounce factor
Așa ajungem la the bouce factor. O transformare de la lung la scurt readuce prospețime buclelor și te scutește de multe minute ­pierdute aranjându-ți sau uscându-ți părul. Alarma pusă dimineața cu cel puțin o oră mai devreme? Mai bine o oră de somn!
În plus, dacă luăm în considerare și aspectele pragmatice – bugetul dublu și chiar triplu investit în produsele de îngrijire, styling, colorare – un refresh sună tentant.
Poți opta pentru tunsori pixie sau bob. Și știi ce arată grozav atunci când ai părul des și creț? O variantă de bob cu undercut. Dacă ești încă nehotărâtă sau vrei o schimbare progresivă, alege tunsoarea lob (long bob).
Te-am făcut curioasă? Am pregătit puțin mai jos un top 7 al tunsorilor părului cârlionțat via Instagram!
Top 7 Instagram inspiration
Pixie, bob, bob & undercut, lob? Caut-o pe aceea în care forma feței, textura și culoarea sunt cât mai apropiate de a ta!
https://www.instagram.com/p/B0EqzxDhfeB/
https://www.instagram.com/p/B7rJCvPobI4/
Venit, văzut, plăcut. De unde începi?
Înainte să decizi, fă un tur virtual al coafurilor în aplicațiile de styling. Îți recomand: Hair Decoded, StyleSeat, Myavana, Hairstyle for Your Face Shape,  Hairstyle Try On. În felul acesta vei observa mai bine cum se potrivește forma feței cu tunsoarea aleasă. Ține cont de faptul că buclele largi se aranjează diferit de firele foarte crețe. Eliberate de greutate, buclele vor fi oricum mult mai strânse. Fii cât mai realistă și, desigur, cere și sfatul unui stilist prietenos cu acest tip de păr. Cere un contact atunci când vezi o tunsoare și un styling grozav chiar dacă asta înseamnă să abordezi o persoană pe care nu o cunoști.
De Alina Burlacu / Beauty Editor Alist Magazine.ro